Wednesday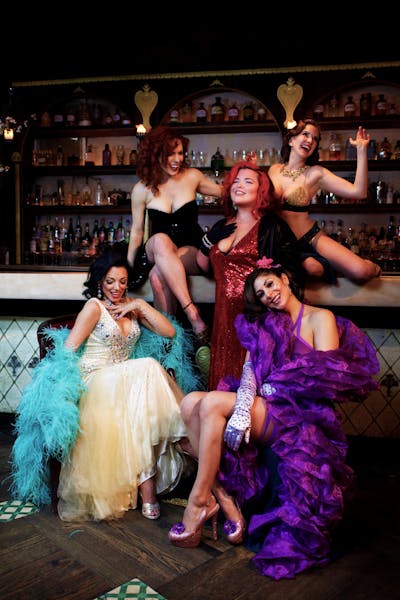 WEDNESDAYS
Prohibition Sessions:
Every Wednesday, travel back to the roaring twenties with jazz from Broadway Brassy and the Brass Knuckles accompanied by live Burlesque performances.
Live Performances from 10:00pm to 1am
Broadway Brassy and the Brass Knuckles
Give Your Regards to Broadway Brassy: The Golden Throat of Burlesque - A Bring Down the House Singer, Emcee, Band Leader and Burlesque Producer.
Catch Brassy swingin' Jazz with her band THE BRASS KNUCKLES: Every Sunday at The Flatiron Room and Every Wednesday at Apotheke (featuring Burlesque).
Time Out NY calls her "Inimitable" and Broadway World calls her voice "Red Hot Sass".
Brassy has performed for Brooke Shields and the cast of the Addams Family, Fred Schneider of the B-52's, Alan Cumming star of stage and screen, and has won several coveted Golden Pastie awards over the last 9 years at the New York Burlesque Festival where Burlesque Beat claims her "badassness brought them to their knees". Hot Cha!
Please note a password is no longer needed for entrance on Wednesdays